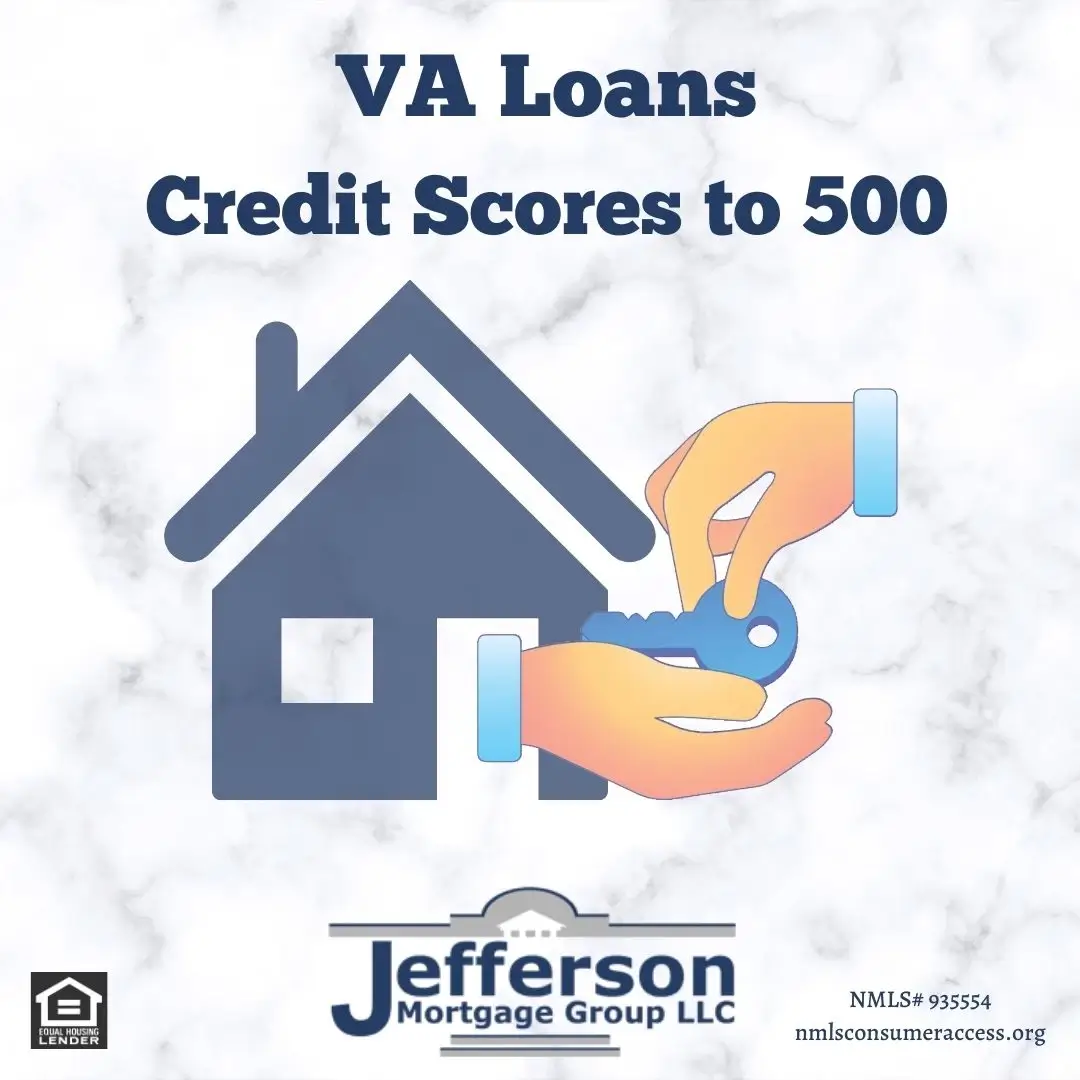 The increase in rates has restored a level of balance back into the real estate market for the traditional VA Loan Veteran or Active Duty borrower.  This has been missing for several years as the predominant seller's market has shunned the request of the VA Borrower for an otherwise customary request for a seller contribution.  A seller contribution is often required to make these loans work at 100% LTV due to minimum savings and/or lower credit scores that would require certain lender increases in loan cost to be absorbed by a third party, such as the seller, through a traditionally acceptable seller contribution.  This gets drawn into the weeds at times because the analysis is different for each loan scenario based on credit score, home sales price, property county/zip code but at the end of the day, the return to normalcy within the real estate market has clearly restored the flexibility for the VA Loan Borrower. This is available down to a 500 score with the required seller contribution for otherwise eligible VA borrowers.  This is a positive development that points toward a healthy market in spite of the increases in rates over the past year.

George H. Omilan
President-CEO - NMLS# 873983
Jefferson Mortgage Group LLC - Mortgage Specialist

Programs:  Traditional QM (Fannie Mae, Freddie Mac), government insured HECM Reverse Mortgages, and Non Traditional Non QM Mortgages commonly referred to as Specialized Forward Mortgages including "Alt-A Investor loans" at 80% LTV, both Full doc and No Income-No Employment (No Doc) for the investor community. Our expanded niche products also focus on the more traditional FHA & VA with Lower Score and higher Debt-to-Income Options, Fixed & Variable Jumbo loans, and Private Label Reverse mortgages for higher priced homes. We are also highly focused on specialized loans for the Self-Employed borrowers with our Bank Statement & Asset Dissipation Programs. We are committed to offering a full range of "Non-QM Loans" for expanded qualification, where the banks and large-scale lenders dare to go.