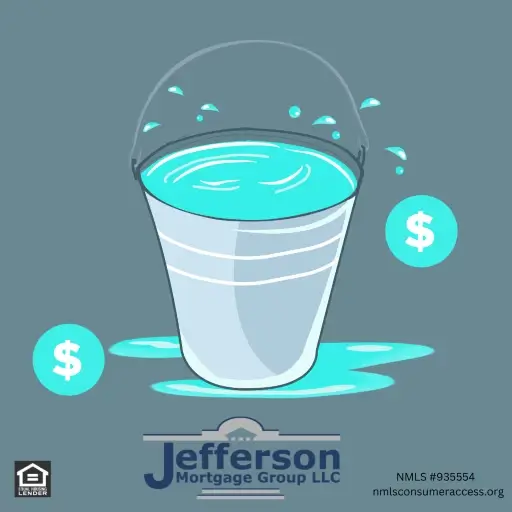 Some of the smartest financial minds will tell you that amongst cross currents in the markets and changes in the economy that Diversification is your only free ride. Today, we are all experiencing inflation and uncertainty that is affecting our savings, investments, retirement funds, and general level of buying power that most of us didn't forecast or expect. This is why diversification is so important.  A stock market example would be to own stocks and/or funds that cover all eleven sectors of the S&P 500 companies versus just a few where your conviction is highest.  Diversification looks like a bucket of water as it pertains to our investments.  As the water splashes to each side of the bucket, some of our investments will be outperforming while others may be underperforming where the water is lowest.  As things change, sometimes unexpectedly with the markets and the economy, it's common to see the water level reverse and investments that were not performing so well start to perform as the recent performers slow down, stall, or languish through the cycle.  The key here is that we can't consistently predict the path, but we hope and expect the values of the entire bucket overall to grow longer term and additional income in the form of dividends, interest, or rents to provide a buffer on the path. Diversification may be better referred to as a safe thought process that is part of life's journey.  It allows us to temper our convictions and not go all in when we are sure we are right on an investment move. It allows us to be wrong and live to tell about it.  It also puts us on a solid path regardless of the macro environment when there are periods of high volatility and uncertainty such as now. If you had to teach your kids or family one key financial concept that would help steer them through life, long after you are gone, the likely choice may be diversification.
George H. Omilan
President-CEO - NMLS# 873983
Jefferson Mortgage Group LLC
Reverse Mortgage Specialists - Virginia, Maryland, Florida & Pennsylvania (Jumbo Reverse Mortgages - VA, FL & PA only)
Other Programs:  Alt-A Investor loans-80% Full doc & 75% No Income-No Employment, FHA & VA with Lower Score Options, Fixed & Variable Jumbos-Traditional & Private Label Reverse, Self-Employed Bank Statement & Asset Dissipation Programs. Full range of Non QM Loans for expanded qualification.