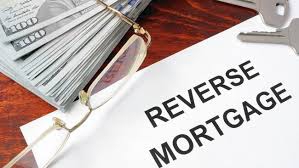 Is mortgage debt eliminated when you get a Reverse Mortgage? Some would venture to say the debt is eliminated, however, this is misleading and causes significant confusion and lack of understanding with the program. This concept appears too good to be true and before people figure out the disposition of the debt they often give up on learning about the program often resulting in lost opportunity.
With a Reverse Mortgage your debt is not eliminated. If you currently have a forward mortgage or traditional home equity line they represent individual deeds of trusts that are paid off when you refinance with a Reverse Mortgage. However, your debt is not eliminated, rather it is replaced with a new deed of trust in the form of a government insured HECM Reverse Mortgage. So where does the concept of elimination enter the equation?
It is important to note that your mortgage debt is being replaced but that your required mandatory forward mortgage payments for principal and interest to your previous lenders are being eliminated. When a Reverse Mortgage pays off and effectively replaces current mortgage debt on your property you no longer are required to make payments to your lender. This removes the risk of loss of home by default with your lender(s) as you age and also frees up monthly cash flow that otherwise would have been due the first of each month so you now have more financial flexibility and control of your income and expenses in retirement.
The concept of putting your home to work for you in retirement is a new one for many people. Understanding the mechanics and exploring the benefits and options can often enhance your safety and security in retirement. For further reference please see Paradox of Aging-Four Bucket Strategy from Sept 2016.

George H. Omilan
President-CEO - NMLS# 873983
Jefferson Mortgage Group LLC
Your local Reverse Mortgage Specialist in Virginia, Maryland, DC and Pennsylvania.
Questions/Comments encouraged.