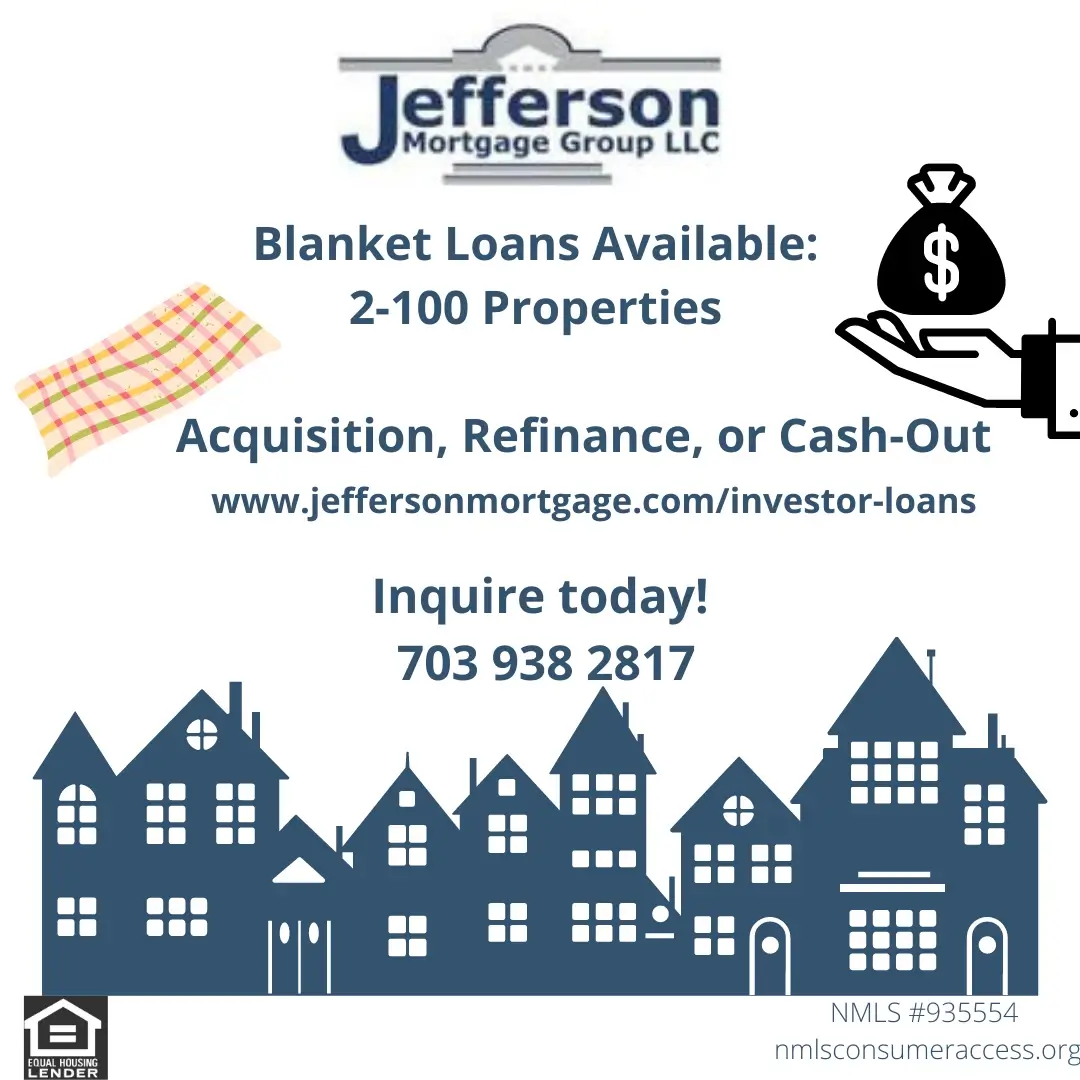 Are you a real estate investor with an existing rental property portfolio that may need a little opportunistic reorganization and or maybe a few additional acquisitions?  This is an opportunity to have many properties of different types under one roof, even across multiple states. A blanket loan will allow you to acquire a new investment property while at the same time refinance another and cash out on other properties you own (2 property minimum; 100 maximum per blanket loan).  Some investors desire to buy a portfolio of properties at one time and it can be a daunting task if you are required to establish each property with one loan at a time.  Others have problems with standard qualifications that are too stringent.  Our Blanket Loan program offers maximum flexibility across the residential and multi-family loan spectrum all under one roof.  Qualifying is easy if you have eligible rental cash flow.  "Cash flow is King".  If this sparks your interest please contact us to discuss your properties and objectives and our program options.
George H. Omilan
President-CEO - NMLS# 873983
Jefferson Mortgage Group LLC
Reverse Mortgage Specialists - Virginia, Maryland, Florida & Pennsylvania (Jumbo Reverse Mortgages - VA, FL & PA only)
Other Programs:  Alt-A Investor loans-80% Full doc & 75% No Income-No Employment, FHA & VA with Lower Score Options, Fixed & Variable Jumbos-Traditional & Private Label Reverse, Self-Employed Bank Statement & Asset Dissipation Programs. Full range of Non QM Loans for expanded qualification.
Questions/Comments encouraged.