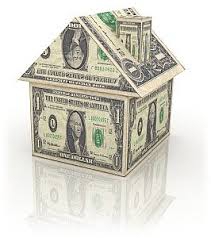 A Reverse Mortgage can provide easy access to home equity that has been built up over time. In turn, these funds can be used for in home care and enable the homeowner to stay in their home. There are some qualifications for eligibility but the loan is a non-recourse loan insured by the government through the FHA program and specially designed for seniors.
Home equity access is available through lump sums, term payments and tenured annuity like payments to supplement income, credit lines, or a combination of these options. The most popular is a lump sum up front to pay off high cost debts followed by a credit line allowing for future access, as needed. Paying off mortgages and other debts frees up monthly cash flow for living expenses. The primary objective is to provide a new level of financial flexibility and independence so homeowners can gracefully age in place.
A key element to considering a HECM Reverse Mortgage for care is how they stand up against the available alternatives. If you were to pay off a mortgage and debts with savings you would have to deplete your savings to do so and many people simply do not have the savings for this option. In addition, and of paramount importance, a Reverse credit line cannot be taken away or cut back like a traditional home equity line can for non-payment or the perceived decline in value of the home. A Reverse credit line remains in spite of market conditions and the unused portion of your credit will actually grow between 4.5-5.0 percent per year as the homeowner ages. Unlike a traditional home equity line, this means that there will be more credit available each year based on the unused portion regardless of market conditions, and there will never be a monthly principal and interest payment due (applicable taxes and insurance still apply).
When a homeowner chooses a Reverse Mortgage as an option for funding in home care they are also diversifying their assets and creating what I call a longevity safety net. If the majority of your assets are tied up in your home and you need funds for care, it is important to be in a position to access your equity. The key benefit for a reverse when it comes to care is that the loan has no end date. A homeowner can stay in their home and over time as their home equity is exhausted they are still able to stay in their home. This means that the benefits of a Reverse Mortgage extend through the life of the homeowner and also the life of their surviving spouse as long as they are also on the loan. In many cases, longevity for a homeowner with a government insured reverse mortgage equates to a loss for the FHA mortgage insurance premium fund (MIP). This is the longevity safety net. Any loss on the home does not affect a homeowner's estate or their heirs. With a Reverse, any liquid assets that have been used to pay down debts are hypothetically still in the estate and safely diversified away from the home.
To summarize, given no one knows their exact life expectancy and a high percentage of us are forecasted to need some form of long term care, it is important to utilize alternatives like a HECM Reverse Mortgage to provide flexibility and a level of financial independence so people can plan and age in place, on their own terms. When faced with the need and expense of in-home care, a Reverse Mortgage can be an excellent choice to achieve this desired flexibility and independence.

George H. Omilan
President-CEO - NMLS# 873983
Jefferson Mortgage Group LLC
Helping seniors with Reverse Mortgages in Virginia, Maryland and Pennsylvania.
Questions/Comments encouraged.