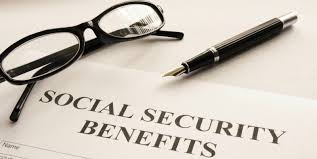 For most retirees, how to get the most out of Social Security is not common knowledge. Often they retire and the next step, based on need or assumption, is to sign up for Social Security benefits. The benefit system is complex with many variables. Avoiding common mistakes is often a simple recipe for winning the end game.
A lot of people attempt to follow advice based on break-even calculations. If you start early versus later and you live to a certain age you are better off. Personally, I think this is nonsense. We don't know how long we are going to live and it may not be the best idea to gamble in our early sixties knowing that we could live well into our nineties. Current statistical demographics are showing that people in general are living longer. That would put the blind bet on the longevity side of the equation and possibly make the argument for deferring social security benefits until age seventy more prudent.
Looking deeper we can note recent statistics that show 40% of retirees are taking benefits at age 62 while only 2% are electing to wait until age 70. It is important to also note that benefits rise 8% per year from age 66 through 70. Taking this into consideration and delaying until age 70 will yield significantly higher monthly benefit levels.
This all sounds good I am sure, but the question remains, how do you leverage this option for higher benefits if you need the money now for your retirement? This is where the government insured HECM Reverse Mortgage enters the equation. This is a safe tool that can immediately help retirees add balance to cash flow, by paying off mortgages and debt, and providing home equity access as a tax free income supplement to delay social security benefits.
As with racing cars, the old adage was that there is no substitute for cubic inches with the bigger motor. This has often been proven true. When dealing with the security of your retirement I would gamble that a larger monthly Social Security benefit check is also the winning formula. Forget about all the complexities and break even formulas of Social Security. All things being equal, more money in hand each month is the answer. If you would like to learn how to safely and wisely leverage your options to meet this objective with a Reverse Mortgage I can help you get there.

George H. Omilan
President-CEO - NMLS# 873983
Jefferson Mortgage Group LLC
Helping seniors with Reverse Mortgages in Virginia, Maryland and Pennsylvania.
Questions/Comments encouraged.