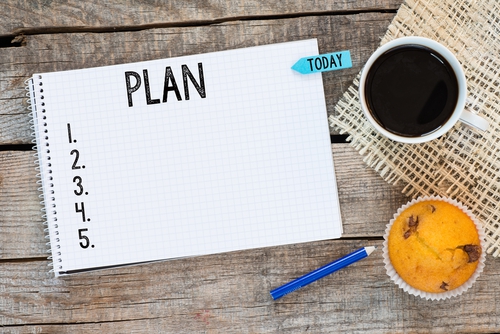 The overriding goal of a Reverse Mortgage is to allow retirees and seniors to help themselves in retirement. You can think of this as a means of financial mobility with a loan program that has been specially designed for this demographic in an otherwise very stringent environment where credit may not necessarily be readily available.

Within this arena, the past year has brought changes to the Reverse Mortgage program that have significantly altered the landscape for retirees and seniors seeking eligibility for home equity access in retirement. The new word of the day is LESA. This stands for Life Expectancy Set Aside. This is the hammer end of the newly introduced Financial Assessments that overlay the program's eligibility. It's nothing more than an escrow account representing a portion of a homeowner's available principal limit for the payment of future real estate taxes and hazard insurance. Now that doesn't sound so bad on the surface but it is restricted home equity that can no longer be used with a constructive purpose.

Here is what you need to understand. Many people are not accustom to planning and therefore seek a Reverse for other reasons. Within the context of this, many people have forward mortgages and home equity type of loans where balances have been creeping up to the limits. These debts need to be maintained monthly, often on minimal fixed incomes, or replaced with a Reverse Mortgage so the potential of default does not jeopardize the homeowner with the risk of foreclosure. Loan underwriters for Reverse Mortgages now evaluate income, debts, residual income, credit history, the cost of utilities, real estate taxes, insurance, etc. They will often sneeze and require a LESA on a loan today. If you think an old $500 disputed unpaid item on your credit has no adverse effect, you may want to think again. Your credit and your debts now have much more significance and can easily trigger the requirement of a LESA. The LESA, by tying up a portion of otherwise available home equity to pay off debt, can interfere with the homeowner's mobility and now render them ineligible for the program. A Reverse Mortgage requires mortgages to be paid off in full so there must be sufficient principal limit available to achieve this. At the end of the day, the bias is in favor of FHA and not the homeowner. This can undermine the program's objective to allow the retirees and seniors the once sought mobility in retirement. The state of the LESA that was designed to protect the homeowner may actually do the opposite and render many unsuspecting homeowners ineligible.

Planning in 2016 is key to win.

George H. Omilan
President-CEO - NMLS# 873983
Jefferson Mortgage Group LLC
Helping seniors with Reverse Mortgages in Virginia, Maryland, DC and Pennsylvania.
Questions/Comments encouraged.