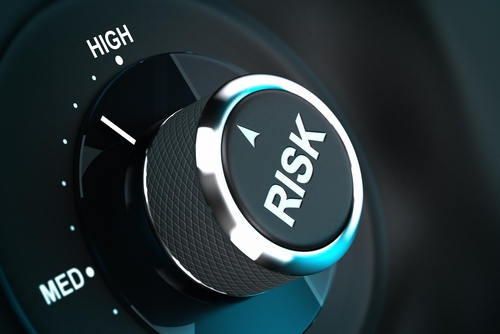 Many retirees and seniors have forward mortgages and traditional home equity lines. All forward mortgage instruments require monthly payments. As we know, if you do not pay your monthly payments after a short period of time the lenders will initiate foreclosure and auction your property to satisfy their liens. This is standard practice with most loans being accelerated after non-payment within a 90-120 day period. The definition of acceleration, as it pertains to mortgage loans, simply means that all forward payments over the course of the term are now due. If acceleration is not cured then the next step is foreclosure. In foreclosure, you can lose your home and all of your home equity. Obviously, this is something everyone would like to avoid.
Having said this, the unexpected risk is not always so obvious. Most people will fall on hard times, be it health or otherwise, and their delinquency is minor or sporadic and often manageable. In other words, if you have minor delinquency on your mortgage your loan is not usually accelerated. The real risk for retirees and seniors on fixed income with a forward mortgage is the unexpected incapacitation or loss of a spouse that was previously contributing to support the home. In this scenario, having a forward mortgage can quickly turn into a crisis.
A real life and common example is a 76 year old couple living in a home with a current forward mortgage. Suddenly, an event occurs leaving only one spouse to support the home. Now the remaining spouse must make the payments and fully support the home with their remaining resources. I am not going to elaborate further other than to say that this is the natural path of the life process that can be insulated with planning.
If an elder couple is comfortable in their home and would like to stay, the first thing they should focus on is removing the unexpected risk that any forward mortgage may present. This can be done by employing a government insured Reverse Mortgage as a standard deed of trust to swap out the current deed of trust(s). By doing this, your previous monthly requirement (principal and Interest) to your lender is no longer required. This removes a significant amount of risk to loss of home and home equity, as noted above, and it also adds a very attractive benefit.
When only one spouse remains, with a Reverse Mortgage in place there is less likelihood of an event causing a financial crisis. The surviving, or healthy spouse, can choose to stay in the home for as long as they live regardless of home equity. This provides protection for the surviving spouse that cannot be matched by any other mortgage.
I always like to say that planning is key. Given recent changes to the HECM Reverse Program, it is important to note that there is no guarantee that the surviving spouse will be eligible on their own for a Reverse Mortgage in the event of the loss of their spouse. The loan has some required qualifications that are very different from the past so it is best to acknowledge planning and preparation for the natural path of life to protect your family.
To summarize, forward mortgages are only dangerous if unexpected things occur that may cause one to not be able to make the required monthly payments. As we retire and age many find themselves on fixed income and finite resources. It is a very different scenario from when we were working and earning a consistent income. We may no longer have this available return on labor. Further, I am not sure people ever envisioned long dated mortgages and so many home equity lines being held by retirees. This is clearly a product of the last easy money cycle that has come to haunt us today. Given the unexpected risk a forward mortgage may present in retirement, it may be best to eliminate it altogether and replace it with a Reverse.


George H. Omilan
President-CEO - NMLS# 873983
Jefferson Mortgage Group LLC
Located in Fairfax County - Helping seniors with Reverse Mortgages in Virginia, Maryland, DC and Pennsylvania.
Questions/Comments encouraged.