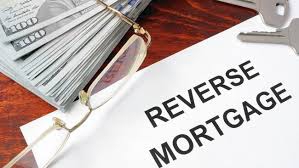 Since October 2013, it would appear that our government has been grappling with the people over principal limit factors (PLFs), otherwise referred to as home equity access levels for homeowners with Reverse Mortgages. The government actions are clearly based on merit but their attempts to resolve internal issues have been questionable. The primary efforts have been targeted at providing equity access to homeowners while feverishly trying to maintain the solvency of the program based on Social Security life expectancy forecasts. Here in lies the problem. The Federal government is effectively battling the healthcare and medical technology industries and their contributions of significant life extending benefits that are providing people across the board with impressive longevity levels. This battle may be futile as the government will need to continually assess the program and its costs as people continue to live longer.
Reverse Mortgages are non-recourse loans and they have no personal liability like other mortgages most of us are familiar with. That means that the house pays back the loan over time. At the end of life, if the home is underwater then the FHA insurance fund has to absorb the loss. Many people don't understand that this financial downside the government FHA insurance fund is faced with is actually the upside a responsible eligible homeowner with a Reverse Mortgage can also participate in. The FHA insurance fund is insuring the Reverse Mortgage loan irrespective of what the homeowners' home equity level will be in the future. The homeowners can live in the property as their primary residence until the end of the natural life of the surviving spouse or as long as they can live in the property no matter how long they live. This often equates to FHA paying significant losses on properties when people die.
Based on this, it is clear that many homeowners have hit a home run in the past five years and prior with their decisions to obtain a reverse mortgage. Now, how do you maintain a program to serve retirees and seniors that has this type of insurance? The answer may be that you don't! The costs are going to continually out weight the benefits and the government, in my opinion, would be smart to cancel the program. Any commercial insurer would quickly tell you that such a policy with these open ended benefits would be bad business for them. Only our dear Uncle Sam has the deep pockets to offer the government insured Reverse Mortgage. On that note, and while he is still in a good mood, If you have a mortgage and/or a home equity line that you would like to pay off and get rid of the payments, or if you would simply like to conservatively tap into your home equity as part of your retirement plan, 2018 may be a good time to consider a Reverse Mortgage.

George H. Omilan
President-CEO - NMLS# 873983
Jefferson Mortgage Group LLC
Located in Fairfax County - Helping seniors gain peace of mind with Reverse Mortgages and Jumbo Reverse Mortgages in Virginia, Maryland, DC and Pennsylvania.
Questions/Comments encouraged.