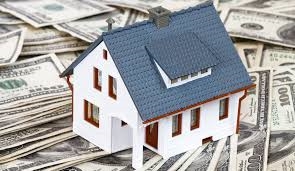 Hard Money loans are commercial real estate loans that are short term in nature for business and investment purposes. One of the key advantages of these type of loans is quick access to non-qualifying financing. This type of loan is ideal for a person or a company, such as an LLC, that wishes to buy a foreclosure at the courthouse steps as a short term investment. Many properties in this category need repairs and their condition would not qualify for traditional financing due to appraisal requirements. It could also be a resale where the property needs work in order to resell it and maximize value. This type of a scenario could also morph into a construction loan. Some of the most successful real estate investors are the ones that have vision. They can acquire a property, reshape it with an addition or modification that normally adds significant amenities, and after improvements place the property in a different class. This is where most value with resale is created.
Hard Money is also an excellent venue for full blown construction financing. Most banks don't want to be bothered financing construction for anything other than your primary residence. In this instance, Hard Money could be your opportunity. Regardless of your objective, it is always important before you venture into any type of an investment to have an exit plan. This is no different here. A well thought through exit plan can keep you profitable and make the difference.
Maybe your objective is not a good fit with a 6-12 month loan term that Hard Money offers. We have other longer duration programs that require various levels of documentation based on loan to value and property type that we can offer to help you plan and profit with your real estate investment properties.
For more information on hard money loans, see our Commercial Hard Money page.

George H. Omilan
President-CEO - NMLS# 873983
Jefferson Mortgage Group LLC
Mortgage Specialists - Virginia, Maryland, DC & Pennsylvania
Other Programs: Alt-A Investor loans-80% Full doc & 75% No Income-No Employment, FHA & VA with Lower Score Options, Fixed & Variable Jumbos-Traditional & Private Label Reverse, Self-Employed Bank Statement & Asset Dissipation Programs. Full range of Non QM Loans for expanded qualification.
Questions/Comments encouraged.