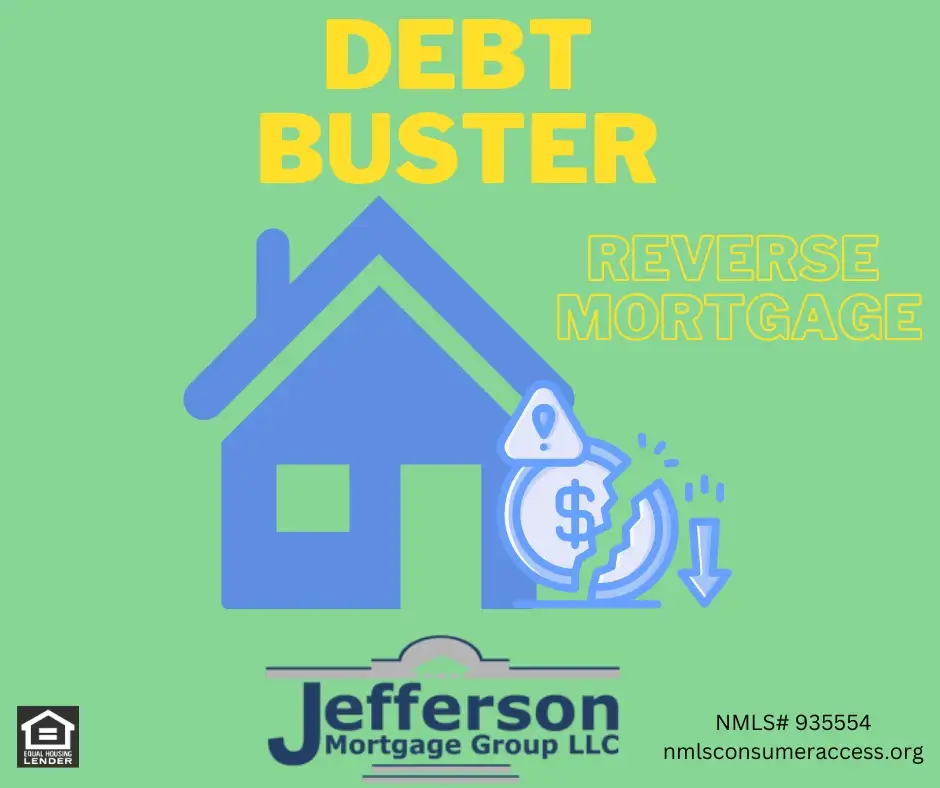 Use a Reverse Mortgage to get rid of your mortgage payment, stabilize your debt and put yourself in a solid position to live within your means during these uncertain times. Now, with inflation and high interest rates that can make debt very costly, it is simply a time to be more conservative.


Over the past several years many people were lured into using traditional home equity lines because they were easily obtainable, very convenient, and the rates were in the two percent range.  Now, however, many of those lines are 8.5% or higher, making it very costly. 




Here are some debt-minded sensible things you can do today with a Reverse Mortgage:

1) Pay off your primary mortgage and/or your expensive home equity line to put more money in your hand monthly.  (Taxes and insurance still due)
2) Pay off expensive credit card debt.  
3) Access your home equity in a safe manner to avoid turning to more expensive forms of debt.


In an inflationary and higher rate environment, debt can be more dangerous.  Don't allow this to happen but if you do find yourself or a family member in a precarious position with expensive debt, do something about it.  First, let's see if your eligible for a Reverse Mortgage and secondly, let's determine if one would make sense for you. 

George H. Omilan
President-CEO - NMLS# 873983
Jefferson Mortgage Group LLC - Mortgage Specialist

Programs:  Traditional QM (Fannie Mae, Freddie Mac), government insured HECM Reverse Mortgages, and Non Traditional Non QM Mortgages commonly referred to as Specialized Forward Mortgages including "Alt-A Investor loans" and DSCR (Debt Service Coverage Ratio) loans up to 85% LTV, both Full doc and No Income-No Employment (No Doc) for the investor community. Our expanded niche products also focus on the more traditional FHA & VA with Lower Score and higher Debt-to-Income Options, Fixed & Variable Jumbo loans, and Private Label Reverse mortgages for higher priced homes. We are also highly focused on specialized loans for the Self-Employed borrowers with our Bank Statement & Asset Dissipation Programs. We are committed to offering a full range of "Non-QM Loans" for expanded qualification, where the banks and large-scale lenders dare to go.