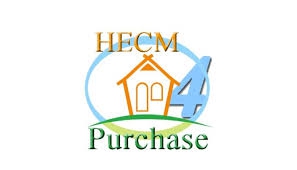 A key retirement goal should always be financial security. This is often much easier said than done. It is easy to physically retire from work but are you also mentally retired? In other words, being physically retired but mentally insecure over your financial situation or your monthly income is not constructive, although very common for retirees.
Most often the first item on the list is housing. The house that you have had for many years is often too large and much more costly then needed. Downsizing is a nice way to reset your housing needs and expenses. Downsizing a home can create an opportunity to reduce expenses and also create diversification for a more financially secure retirement.
Most people that downsize do so in a very binary sense. They sell a home and take most of their net proceeds and plow it into another home as an all cash purchase because they don't want another mortgage payment. This can work but it often takes the majority of their liquid funds and it may also limit them from getting the home they really desire based on available funds.
A better way to think about downsizing is to be strategic and also think about your retirement at the same time. What if you could sell your present home and in the process of buying a new home of your choice you were also able to put a couple hundred thousand dollars aside for liquidity and additional income while still not having to make a mortgage payment. If this were possible you surely would move the needle governing physical and mental retirement in the right direction.
This can be achieved with a HECM for Purchase. This is a government insured reverse mortgage specifically adopted for purchasing a new home. One of the key benefits is diversification. You still own your new home of choice but you don't have all, or the majority of your money, tied up in the new home. Now you have more financial flexibility. You also don't have to make a mortgage payment each month and you have more money in hand to live and enjoy with the home of your choice. It's strategic and something to consider for all retirees that may be worried about housing expenses and living comfortably on a fixed income. Increased levels of financial flexibility in retirement that leads to peace of mind and security is within our reach.

George H. Omilan
President-CEO - NMLS# 873983
Jefferson Mortgage Group LLC
Located in Fairfax County - Helping seniors with Reverse Mortgages in Virginia, Maryland, DC and Pennsylvania.
Questions/Comments encouraged.