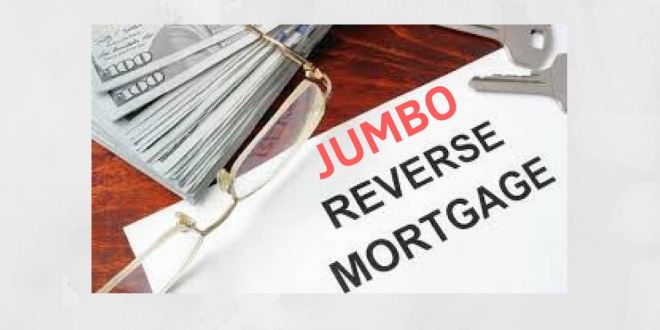 In the last six months, I have gone from adamantly avoiding the private label Reverse Mortgage program offerings for my clients to being an admirer and an outright endorser. The new Jumbo Reverse program looks nothing like the old one.  The primary reason for this has been the radical change in the HECM that has forced competition within the private market.  This is an example of pure capitalism at work.  Radical changes within the government market opened the door for the private market to enter and grab market share.  The changes were brought on by a desire for the industry to grab market share to address the aging population and also the necessity of industry players to survive given just how radical the HECM changes were from last October.

Regardless of the reasoning, the changes have brought significant promise and dropped it right at the doorstep of the retired homeowner.  Loan costs are significantly less and qualifying flexibility is significantly more.  The Jumbo Reverse program does not require the traditional MIP government insurance that corresponds with the HECM.  This provides a significant cost advantage and allows a Reverse Mortgage to resemble a traditional mortgage as it relates to costs. 

The Jumbo Reverse offers higher value ranges, multiple underwriting tiers, and more flexible qualifications in general, even though many of the parameters parallel the government program, making the private Jumbo Reverse a real contender.  When I look at both programs top down I cannot get over the more efficient cost structure that makes this a very attractive retirement tool for the consumer.  I encourage you to read about the Jumbo Reverse and contact us or comment if you have any questions.  

George H. Omilan
President-CEO - NMLS# 873983
Jefferson Mortgage Group LLC
Mortgage Specialists - Virginia, Maryland, Florida & Pennsylvania (Jumbo Reverse Mortgages VA, FL & PA only)
Other Programs:   Alt-A Investor loans-80% Full doc & 75% No Income-No Employment, FHA & VA with Lower Score Options, Fixed & Variable Jumbos-Traditional & Private Label Reverse, Self-Employed Bank Statement & Asset Dissipation Programs. Full range of Non QM Loans for expanded qualification.
Questions/Comments encouraged.