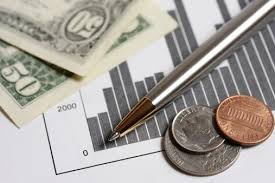 When people retire, they often go from receiving a pay check every two weeks to a fixed income. Many may also have businesses that they have just sold. Now with this comes freedom but with this new found freedom there is an expectation that the lifestyle that they are accustom to will continue. This can be a wonderful experience as long as the available income and savings can support the new found freedom.

Whether you are thinking about retirement or you have been retired for some time it is never too late to assess your monthly cash flow situation. It is important to live within your means but not always realistic. If you find that your retirement income is insufficient to live within the confines of your lifestyle then you must find a way to supplement your income. The easiest way to supplement is with savings on hand. This will balance your monthly cash requirements for living expenses but it is important to forecast and see how long you can afford to supplement based on your level of savings.

At this juncture many people turn to debt. Common forms of debt are mortgages and traditional home equity lines. These are fine as long as you have a handle on the required payments and you do not allow the debt to overwhelm the situation. Once debt enters the equation it is important to control it. In other words, it is best to let the debt work in tandem with your savings and income. Debt, especially with home equity lines, can creep up. This can pose unnecessary risk to the homeowner that has a fixed income and savings.

In an effort to control the debt and provide the necessary supplementary resources, you may have the option of leaning on your home equity with a Reverse Mortgage. A Reverse Mortgage is a very potent tool to pay off mortgage debt while still maintaining full control and ownership. Debt is not necessarily bad if you use it to your advantage and it affords you a comfortable retirement. The risk with debt comes down to the form of debt. Traditional mortgages and home equity lines require mandatory monthly payments. They are often referred to as forward mortgages. A Reverse Mortgage is still virtually the same debt but it does not have the same monthly cash flow requirement at the first of each month. In other words, there is no forward mortgage payment due and this provides a significant boost to your monthly cash flow. This can make a significant difference when planning around a fixed income and supplementary savings.

For retirees and seniors, debt used improperly or given the latitude to creep can be like mixing oil and water. The outcomes over time, absent a simple plan don't mix, and as a result can be unpleasant and adversely affect your family and retirement. Conversely, by learning and employing the tools that are available, such as a government insured reverse mortgage, you have the opportunity to achieve a more sound and secure retirement on your terms.

George H. Omilan
President-CEO - NMLS# 873983
Jefferson Mortgage Group LLC
Helping seniors with Reverse Mortgages in Virginia, Maryland, DC and Pennsylvania.
Questions/Comments encouraged.