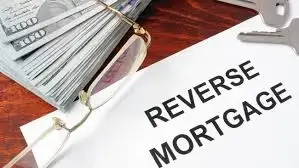 Headline inflation has hit us all mainly at the gas pump and the food store, but it's everywhere and the adverse effects are more prevalent amongst people that live and depend on fixed income.  HECM Reverse Mortgage endorsements had their best year in 2021 since 2011.  Eligible retirees are using their home equity to create cashflow for living. Specifically, that means utilizing a retirement planning tool to find a more efficient way to live within your means without having to sacrifice comfort and ultimately, lifestyle. A Reverse Mortgage is a safe and effective way of doing so, and given that inflation is more rampant then expected, it may be time for planning. We know two things:  First, the Federal Reserve is going to tamp out inflation as they did in the early 1980's but what we don't know yet is at what cost to the consumer.  Secondly, we know reverse mortgages have appeal but they are much stingier with equity access and tougher to meet eligibility requirements since major changes to the program that took effect in late 2017.  What does this all mean?  It means, we all may face some degree of sacrifice and inconvenience until the economy gets settled down a bit due to increasing costs and increasing rates on consumers and businesses as the Federal Reserve deals with inflation.  It also means that you should have a solid plan for living that you put in place when it is at your discretion and not when you're under any form of duress. 
George H. Omilan
President-CEO - NMLS# 873983
Jefferson Mortgage Group LLC
Reverse Mortgage Specialists - Virginia, Maryland, Florida & Pennsylvania (Jumbo Reverse Mortgages - VA, FL & PA only)
Other Programs:  Alt-A Investor loans-80% Full doc & 75% No Income-No Employment, FHA & VA with Lower Score Options, Fixed & Variable Jumbos-Traditional & Private Label Reverse, Self-Employed Bank Statement & Asset Dissipation Programs. Full range of Non QM Loans for expanded qualification.
Questions/Comments encouraged.