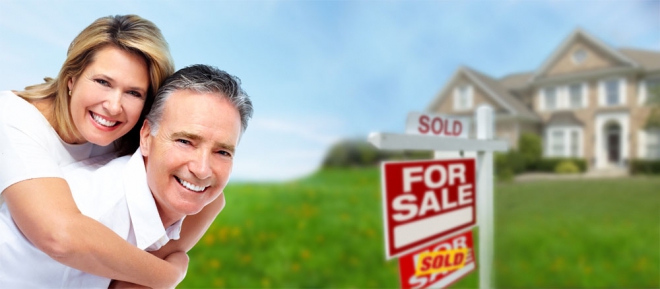 As we enter the New Year, planning is on the minds of most people, especially those that are retired or considering retirement. A popular decision that often yields a big payoff is the downsizing your home for retirement. There comes a point where the large home may no longer make sense given all the unneeded space, rising real estate taxes, and general costs. There are two effective ways to downsize a home.
The first is the traditional binary approach. This entails selling your current larger home and taking the net proceeds and plowing them into a smaller home that is more fitting for your new expected lifestyle. There are a couple shortfalls with this strategy. When you are searching for your new home you are restricted by the amount of proceeds available from your old home and other liquidity and this can restrict your choices. In my opinion, there is no sense in downsizing unless you can find a new home that will make you happy. Finding the new home also takes work and if it doesn't fit your lifestyle or it's not in an area that you favor, you will not be happy. In short, downsizing can backfire and add to financial insecurity and stress when you are confined to your net proceeds as you plan a peaceful retirement on a fixed income and other finite financial resources.
The second, more strategic approach to downsizing, is much less familiar. Yes, I used the word strategic because it requires one hour of thought to achieve some general understanding. I believe a strategy that can deliver happiness, choice, and security with downsizing should most certainly be considered. Many do not know that a reverse mortgage can be a viable alternative for downsizing by aiding you in the purchase of the new home. A reverse mortgage can actually introduce an element of financial flexibility that is superior to the binary approach by offering you more choice in finding your new home without taxing your liquidity or your fixed income. You can buy a new home with the aid of a reverse and preserve a significant portion of your old home's proceeds for added liquidity and better diversification. You will also never have to make a principal & interest payment on your new home so planning on a fixed income just got a whole lot easier.
When you consider downsizing think about the following benefits a reverse mortgage can provide to you over the binary all cash option: More lifestyle choice in finding your new home; No mortgage payments beyond taxes and insurance; More liquidity and better diversification enabling you to achieve a higher degree of comfort when considering a fixed income; Non-recourse government insured loan so your home stands on its own and you, your heirs and your estate have no personal liability if you, or your spouse, outlive all of your home equity by a decade or more. There are many benefits to consider that, when used wisely, are empowering for retirement planning.
When you think about downsizing you should think about leverage. Not leverage in how far you can stretch the rubber band but more along the lines of how you can efficiently plan with your available resources to achieve the highest level of satisfaction and security in retirement.

George H. Omilan
President-CEO - NMLS# 873983
Jefferson Mortgage Group LLC
Located in Fairfax County - Helping seniors with Reverse Mortgages in Virginia, Maryland, DC and Pennsylvania.
Questions/Comments encouraged.