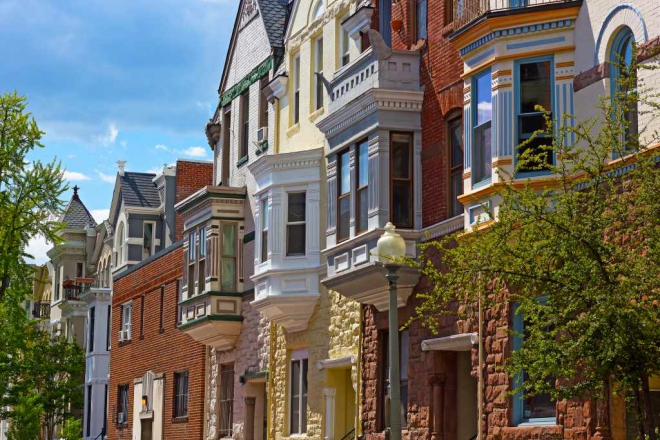 Private label reverse mortgages are hitting the sweet spot for higher priced homes in DC and the surrounding suburbs in Northern VA. Many retirees have lived in their homes for a long time and have a very low cost basis. They are comfortable and they don't necessarily want to sell or downsize. In addition, their home provides fond memories of family and is still a place where everyone gathers and feels at home.

Until recently, all homeowners with higher priced homes that have appreciated over the decades have pretty much been relegated to the HECM government insured reverse mortgage. The property cap was low and it often just didn't make sense. Conversely, the private label versions had very high rates and were stingy with equity access levels. Families with parents in higher priced homes really didn't have many options with retirement planning regarding the property other than to consider selling.

Today, the landscape has changed in favor of the homeowner. The government insured program changes from October 2017 triggered the private label market to really step up with alternatives. The Jumbo Reverse now has very attractive rates with no insurance like the government version. This makes it very cost effective and provides a nice options for retirees and seniors that have higher priced homes that they would like to keep. These homeowners now have options to access their home equity for retirement and stay put in their homes.

On a personal level, as an industry provider with Reverse Mortgages, I have found myself doing an about face on the private label reverse programs. Over the past several years I flat out would not endorse them. I thought they were a rip off and a bad product for the consumer. Today, with changes to qualification metrics that provide common sense flexibility for approval and a significant reduction in the rates, I now really like these programs and think they are nice option for retirees that wish to remain in their higher priced homes and supplement their retirement.

George H. Omilan
President-CEO - NMLS# 873983
Jefferson Mortgage Group LLC
Located in Fairfax County - Helping seniors gain peace of mind with Reverse Mortgages and Jumbo Reverse Mortgages in Virginia, Maryland, DC and Pennsylvania.
Questions/Comments encouraged.