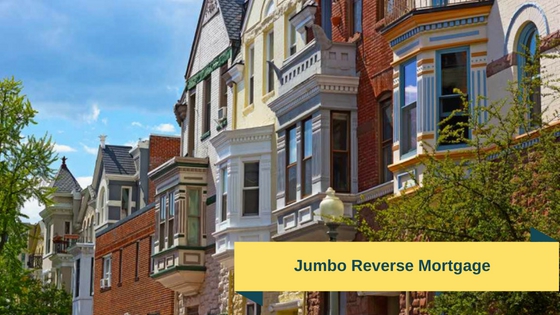 After the radical changes the government insured HECM Reverse Program experienced last October, the private reverse market has really stepped up to its calling.  The private label Jumbo Reverse has become a very affordable and flexible loan program with a new emphasis on helping homeowners qualify with a much broader application spectrum.  As an example, today an eligible homeowner can use a Jumbo Reverse to buy a new home.  In the past, the private reverse programs were designed solely for refinancing and only as a second option when the HECM program was not available. 
Whether you are looking to buy a new home or refinance and stay in an older family home the Jumbo Reverse offers the most flexibility for values at one million and above.  The Jumbo Reverse also now offers different levels of qualifications and risk based pricing.  Although many of the base lending guidelines parallel those required by the government insured HECM, the two are not the same.  Once you reach the higher home value levels the HECM offers no options whereas the Jumbo takes over with exceptional affordability.  A key element of affordability is the program self-insurance.  There is flat out no MIP charged up front or through the life of the loan.  This is essential for helping homeowners meet their objective at a price that is very reasonable for virtually the same thing you get with the government insured HECM Reverse.

So now the market has an abundance of choice that we did not have prior to last Fall.  When you think about buying a new home or staying in your existing home where you raised your family with terrific memories, it always comes down to cost.  Can you afford it?  How can you justify the cost in retirement?  These are tough questions and a million dollar home value level is not the mansion it was thirty years ago.  One million dollars is a nice baseline home value and you may want to stay.  The Jumbo Reverse Program will give you options to do just that and the cost is easy to reconcile and understand. 
The changes to the government insured HECM scared the lending community last Fall because they were so quick and radical.  Everyone was caught off guard by the new administration's changes, but the corresponding competitive platform that has emerged from the private market to compete with the government market and address what some may consider inequitable changes was nothing short of exceptional.  If you have aspirations to stay in your home or buy a new higher priced home, today you have the Jumbo Reverse option. It's a retirement tool that will impress.
 
George H. Omilan
President-CEO - NMLS# 873983
Jefferson Mortgage Group LLC
Mortgage Specialists - Virginia, Maryland, Florida & Pennsylvania (Jumbo Reverses - VA, FL & PA only)
Other Programs:   Alt-A Investor loans-80% Full doc & 75% No Income-No Employment, FHA & VA with Lower Score Options, Fixed & Variable Jumbos-Traditional & Private Label Reverse, Self-Employed Bank Statement & Asset Dissipation Programs. Full range of Non QM Loans for expanded qualification.
Questions/Comments encouraged.